Our venue and wedding rates are reducing!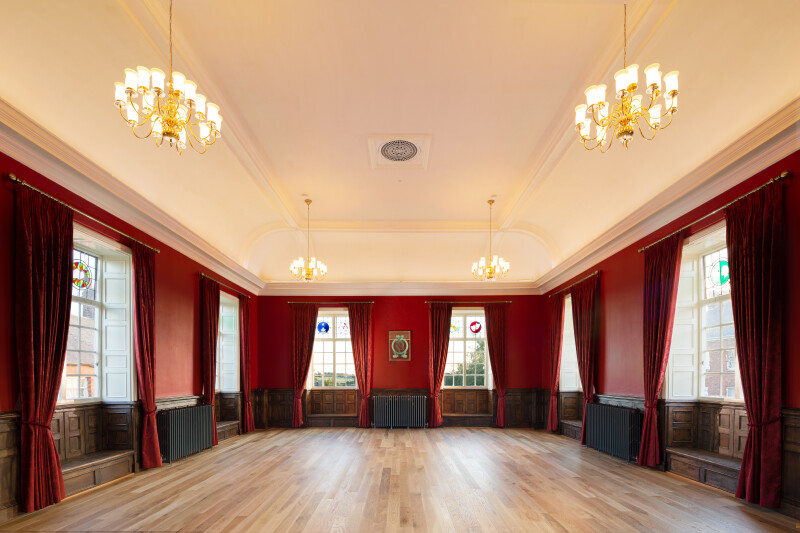 We have some good news! Whilst the cost of living continues to go up, we are pleased to announce that our venue and wedding rates are reducing from Saturday 1 April 2023.
How will our hire rates change?
The rate guide will now be split into a low and high rate. This varies between different days and times across the type of hire you have. Our rates are then divided into three types of hirers: Commercial, Private and Not-for-Profit.
How much are they reducing by?
Here are some examples of how much our rates are reducing by….
Looking to have a birthday party for your child in the day during half term? To hire the large room at Egerton Hall, the price is now only £12 per hour (old price = £25 p/h). For a 4-hour party hire, that's a total of £48!
Looking to have a family get together but don't have enough room to host at home? Hire The Old Fire Station on a weekend for £15 per hour. For an evening hire between 5pm-10pm, that's a total of £75.
Work from home? If you are a business owner and need to hire a meeting room, the small room at Egerton Hall is now only £12 per hour between business hours Monday-Friday.
Do you have a larger business and need to meet in town? No worries! The Town Hall is £15 an hour (old price = £50 p/h) during the week before 5pm. Even better, there is no minimum booking time.
Are you a local charity or not-for-profit organisation? To hire The Old Fire Station Community Room during the week between 8am and 5pm, organisations will now only pay £5 per hour (old price = £10 p/h).
Finally, to hire the Town Hall for a wedding ceremony (up to 5 hours) on a weekend, it would have previously cost £500. It will now only cost you £350. Why not then carry on the party at Egerton Hall for the evening reception, for £35.00 per hour!
Why hire our venues?
We offer a dry hire venue service available to hire 7 days a week. Dry hire means you are only hiring the venue and its space. This enables you to have greater flexibility over the suppliers you use and style the space to how you wish.
All of our venues have Wi-Fi and are fully accessible for wheelchairs. We also have alcohol and entertainments licenses however bookings must be finished by midnight.
The full list of facilities included in each building can be found on the rates PDF below.
Please note when booking, set-up and tidy up/cleaning time is included in the booked time. Any additional time taken will have to be charged.
Please contact us for further information about our venue and wedding hire on office@brackleynorthants-tc.gov.uk. Even better, speak to a member of our friendly office team by calling 01280 702 441.
View the new rates for all VENUES here. View the new rates for WEDDINGS here.
CHECK OUT OUR VENUES: BRACKLEY TOWN HALL | THE OLD FIRE STATION | WEDDINGS | EGERTON HALL