Brackley Town Council Proposed Budget 2023/24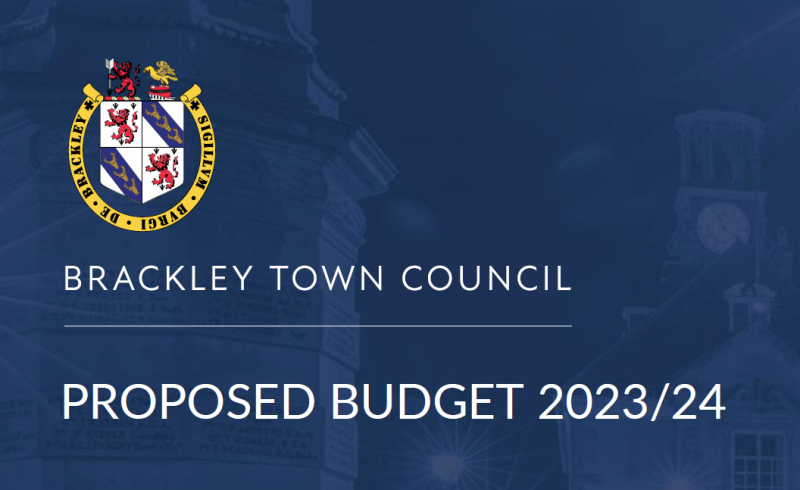 Brackley Town Council will be requesting a precept of £1,009,630 which is the equivalent of a £15.77 per annum or £1.31 per month increase for the whole year on a Band D property. This is collected as part of your Council Tax.
The proposed budget will be on the Agenda for the Town Council meeting on 9th January 2023 at 7pm in the Town Hall for Councillors to decide on and then they will request this from Government through the West Northamptonshire Unitary Council. Further details can be found on our website.
You can view the proposed budget via our Financial Information section or alternatively click here.
If you wish to comment or have any questions, please do not hesitate to email the Town Clerk at town.clerk@brackleynorthants-tc.gov.uk