West Northamptonshire Council Presents Annual Report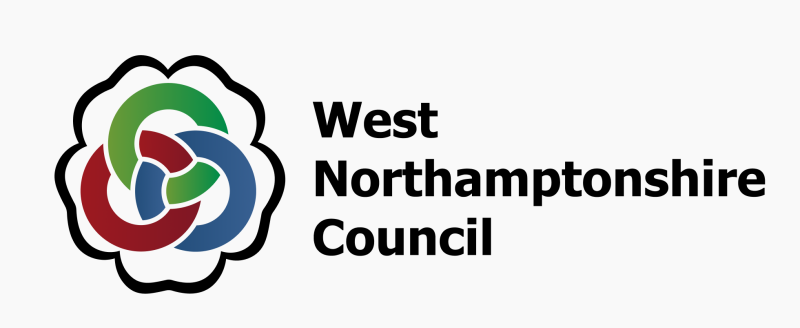 The leader of West Northamptonshire Council has thanked residents, businesses and partners for their ongoing support during its second year as the authority launches its 2022/23 Annual Report.
Launched at the Council meeting last night (Thursday 29 June), the report provides a comprehensive overview of the Council's achievements, challenges, and performance during its second year as a unitary authority. It also outlines key priorities for the upcoming year and sets the Council's direction of travel for 2023/24.
Over the past 12 months, the council has faced numerous challenges in the wake of significant cost-of-living rises amidst an uncertain international and economic climate. Addressing the cost-of-living difficulties faced by the community has been one of the council's top priorities throughout the year 2022/23. Working closely with partners, West Northamptonshire Council has made extensive efforts to provide vital support to residents in need.
The council has also dealt with a multitude of significant issues, including assisting in the resettlement of families fleeing the war in Ukraine, leading the county's emergency response to the loss of our Queen, and taking proactive measures to tackle emerging financial challenges in future budgets that could not have been predicted at this time last year.
Despite these challenges, West Northamptonshire Council has continued to make substantial progress towards its ambitions, achieving significant milestones throughout 2022/23, including:
Delivered the £750,000 Northampton Bike Park, encouraging cycling, and featuring facilities for all abilities of riders
Embarked on a bold new approach to make West Northamptonshire a more sustainable place to live and work. Steps that the Council is taking are many and varied, from our £8million scheme to decarbonise our rural leisure centres to increased solar energy to reduce our emissions.
Supported over 500 people through refugee resettlement programmes, and the creation of almost 100 warm and welcoming spaces at the heart of communities to help people facing cost-of-living challenges
Committed to creating more school places for children with special educational needs and disabilities (SEND), including plans for a new 230-place SEND school, and extending provision at six other schools, including opening the new Hardingstone Academy and Castle Academy SEND Units
Introduced the SEND Ranges to provide consistent advice and guidance to identify and provide tailored support based on individual needs of children and young people in educational settings.
Launched the Integrated Care Northamptonshire 10-year Strategy, focusing on equitable opportunities and collaboration with local area partnerships to help residents "Live Your Best Life."
Distributed over £5 million of the government's Household Support Fund in West Northamptonshire, providing assistance such as free school meal vouchers, pension credits, and food vouchers through local voluntary and community groups.
Improved access to services and streamlined payment options to make it easier for residents to access the support they need.
Launched the Explore WN App, which showcases businesses and attractions across West Northamptonshire and offers exclusive discounts and events to promote local tourism.
Initiated ambitious regeneration strategies in towns like Towcester, Daventry, and Northampton to enhance communities and revitalize public spaces.
Celebrated over 60 events, including Pride, Diwali, International Women's Day, and Holocaust Memorial, to bring diverse communities together.
Tackled environmental crime, including reducing fly-tipping and implementing new public space protection orders to build cleaner communities.
Achieved significant waste management results, collecting over 400,000 bins each week, with nearly 50% of all waste collected being reused, recycled, or composted.
Invested an additional £2.86 million for 2023/24 into road improvements, resulting in enhancements across 161 parishes, vegetation clearance, sign cleaning, and extensive carriageway repairs.
Retained the prestigious Green Flag Awards for six green spaces, demonstrating excellence in park and recreational space management.
The council has remained dedicated to its transformation plans, enhancing the services inherited from legacy councils, while developing and implementing new strategies aimed at creating sustainable communities and improving outcomes for local residents. Recognising that there is more work to be done, the council's priorities for the upcoming year reflect its ongoing mission to provide even better services that enable residents to lead their best lives.
Cllr Jonathan Nunn, the Leader of West Northamptonshire Council, said: "The Annual Report showcases the dedication and resilience of West Northamptonshire Council in delivering services and meeting the needs of our communities.
"I'm immensely proud of the progress we have made over the past year as a new unitary authority and I would like to extend my heartfelt gratitude to all residents, businesses, partners, and colleagues for their support over the past year. Their invaluable contributions resilient spirit, generosity, and determination continue to play a fundamental role as the council strives to make West Northants a great place to live, visit, work, and thrive.
"We have made significant strides in our second year, but we recognise that there is more work to be done in our third year. There will be challenges ahead without doubt, but we are confident that we will be able to respond effectively to future changes and challenges."
The annual report not only reflects on the past year's achievements but also outlines the plans and aspirations for the upcoming year. The council remains committed to enhancing services and creating sustainable communities, aiming to provide even better support and services for residents.
For more information and to access the full annual report, please visit the West Northamptonshire Council website.