West Northamptonshire Council: Funding Programme Manager Vacancy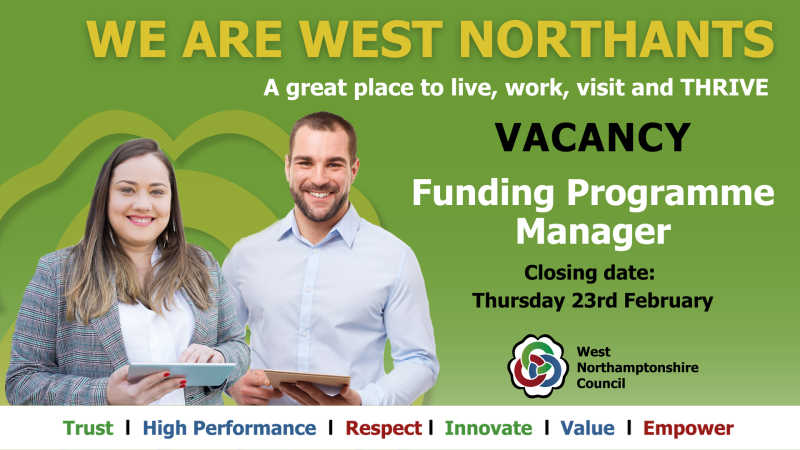 West Northamptonshire Council are pleased to announce a new vacancy to join them as Funding Programme Manager (FPM), overseeing the Multiply and UK Shared Prosperity Funds.
Salary: £32,942 - £36,250
Job Reference: Ref/8556/1000
Contract Type: Full Time
Closing Date: 23 February 2023
Job Category: Economy and Development
Location: One Angel Square, Northampton, United Kingdom
Closing Date: 23 January 2023
This is a high-profile, challenging post and will suit someone with a real passion for making things happen. The successful candidate will be required to work effectively with local public, private and voluntary sector partners, grant recipients and monitor and report progress to a Programme Board and to government. This is a highly important role whereby the FPM will liaise with services across the entire authority at varied levels of seniority, to ensure these unique funds are utilised to deliver the greatest level of impact to our local area.
Further information on the role can be found via the apply button below: