West Northamptonshire Apprentices - 80 Active Learners Now Employed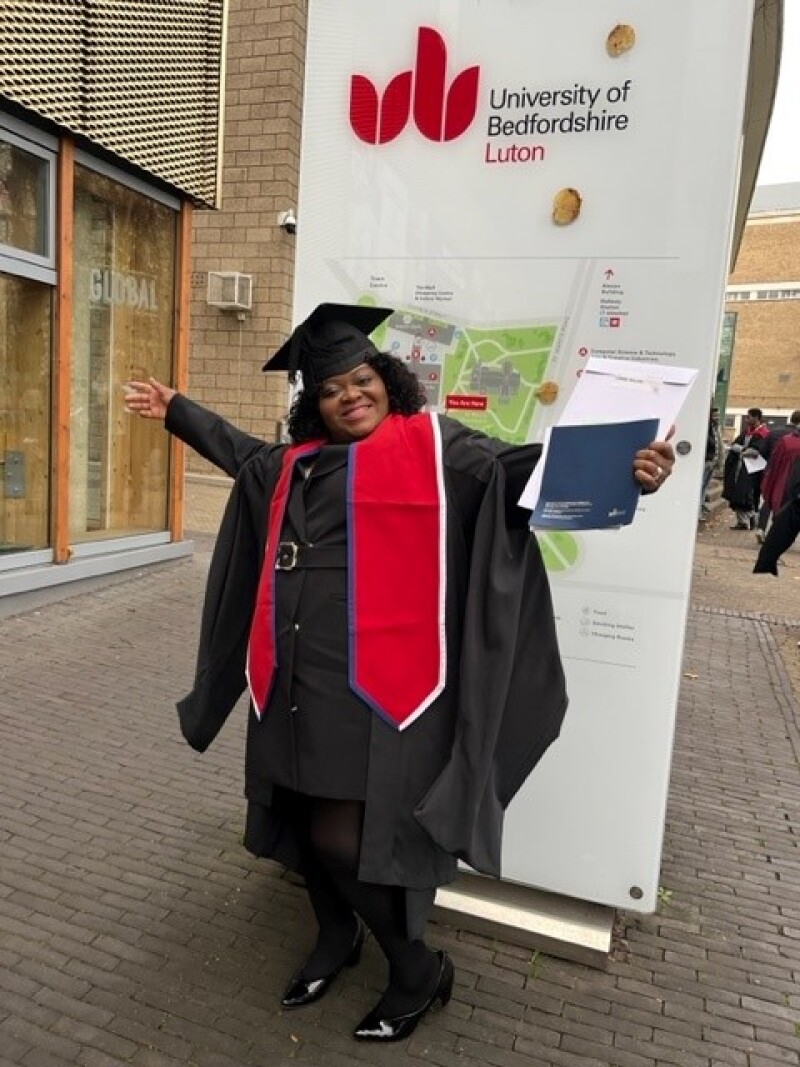 An apprenticeship scheme at West Northamptonshire Council is going from strength to strength with 80 active learners now employed by the authority.
This week the UK is celebrating National Apprenticeship Week, offering a chance for businesses and apprentices across the country to shine a light on the positive impact that apprenticeships make to individuals, businesses, and the wider economy.
The theme for National Apprenticeship Week 2023 is 'skills for life'; reflecting on how apprenticeships can help individuals to develop the skills and knowledge required for a rewarding career, and businesses to develop a talented workforce that is equipped with future-ready skills.
Cllr Fiona Baker, WNC's Cabinet Member for children, families, and education, said: "Apprenticeships provide a fantastic opportunity for those who are looking to learn new skills, gain career experience and earn money whilst doing so. There are such a variety of apprenticeships available from social workers, business administration, communications to departmental managers, tax professionals and senior leaders – there is something for everyone."
With no upper age limit to becoming an apprentice, an increasing number of people aged over 16 are favouring apprenticeships as a way of studying towards a formal qualification while working.
The council offers a range of apprenticeship support for individuals, managers, and businesses. To learn more or speak to one of the council's specialist advisors please complete our Apprenticeship Enquiry Form.
Case Study:
Ivone Fombe-Willias - Senior Leader Masters' Degree, Level: 7
I completed the Senior Leader Masters' Degree, Level: 7 (Standard). This was the first of three elements I need to complete for my executive MBA.
My manager helped me identify the training that I needed for my development, and she worked with the apprenticeship team to find the program.
This is an opportunity that I would not have been able to obtain anywhere else, so I am deeply grateful for it.
The challenge I faced while being an apprentice was balancing work, family commitments, and studying. Although there were many challenges, they were well worth the effort.
As I sit here now, I do not see them as challenges, but rather as obstacles and barriers. In order to complete my studies, I had to go to great lengths. Having completed them now, gives me great pleasure to say that I have achieved my goal.
I received support from the university during the course of my studies including from my lecturer, who understood the challenges that mature students face when returning to university with other commitments.
As the program was primarily work-related, we had the opportunity to discuss real work problems and issues that needed to be addressed. We examined real issues that required strategic responses.
A word of advice to anyone considering an apprenticeship: It's not as difficult as you may think. Every single minute of sweat you put into it is worth it at the end of the day. I don't see this apprenticeship as merely benefiting me as an individual. Hopefully, it will benefit my team as well as the organization and the public for whom we have a responsibility.
Contact Information
West Northamptonshire Council Communications Team: communications@westnorthants.gov.uk