The Proclamation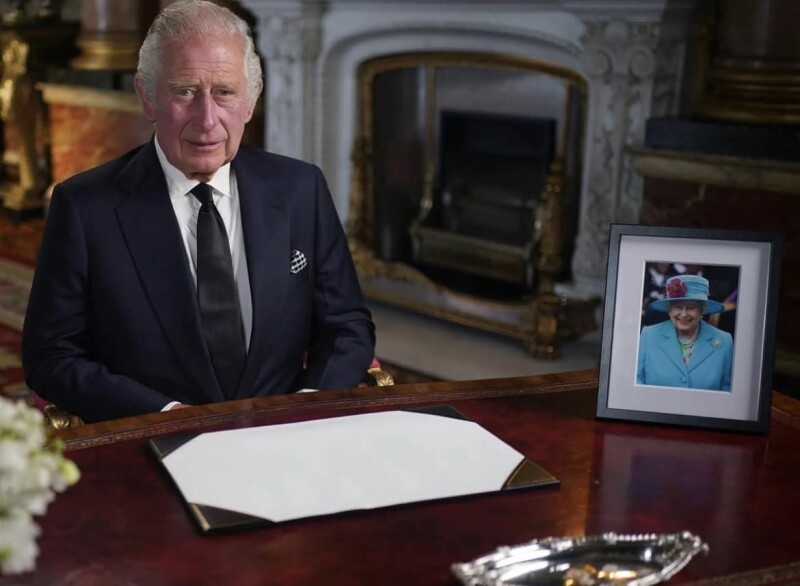 His Majesty The King will be proclaimed at the Accession Council at 10.00 this morning on Saturday 10 September in the State Apartments of St James's Palace, London.
The Accession Council will be followed by the Principal Proclamation, which will be read at 11.00 from the balcony overlooking Friary Court at St James's Palace.
A second Proclamation will again be read at the Royal Exchange at 12:00, in front of the Lord Mayor of the City of London. The Proclamation will also be read in Edinburgh, Cardiff, and Belfast at 12:00.
In recognition of the new Sovereign, flags will be flown at full-mast.
On Sunday 11 September, The Proclamation will be read at 1300 in Northampton, by the High Sheriff on behalf of county. At which point the Union flag will return to half mast, in mourning for the death of Her Majesty The Queen.
Brackley Town Council reading of The Proclamation is at 14:30 on Sunday 11 September on the Piazza outside of the Town Hall. At the start of The Proclamation, the flag will be raised to full-mast then half-mast again when The Proclamation is over.
All residents are welcome to join the Mayor, councillors and staff on the Piazza at 14.30 for the Reading of the Local Proclamation.