Notice of daytime road closure, Radstone Road, Radstone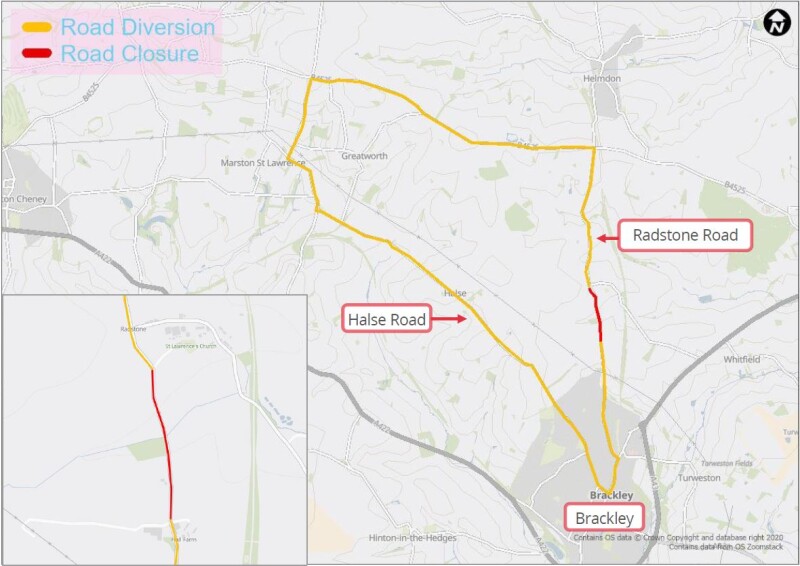 What are we doing?
In early October, we will be carrying out some localised vegetation clearance along Radstone Road. This work is required to enable future works to continue and allow access to areas of the site.
To carry out these works safely and effectively, we will need to put into place a daytime road closure with signed diversions. This is for reasons of safety, as our staff will be working directly in the carriageway.
Access for residence and businesses within the closure areas will be maintained.
When will these works take place?
A section of the Radstone road will be closed during the day between 9am and 5pm on Monday 16 October and Tuesday 17 October 2023.
Access will be maintained for emergency services.
Where will the works take place?
The map above , shows the closure area on Radstone Road and the local diversion via Halse Road.
Access to radstone will be from the B4525
Contact Us
Contact the HS2 Helpdesk team all day, every day of the year on: 08081 434 434.
Email: hs2enquiries@hs2.org.uk