Last chance to sign up for a Community Stall at Brackley Fireworks!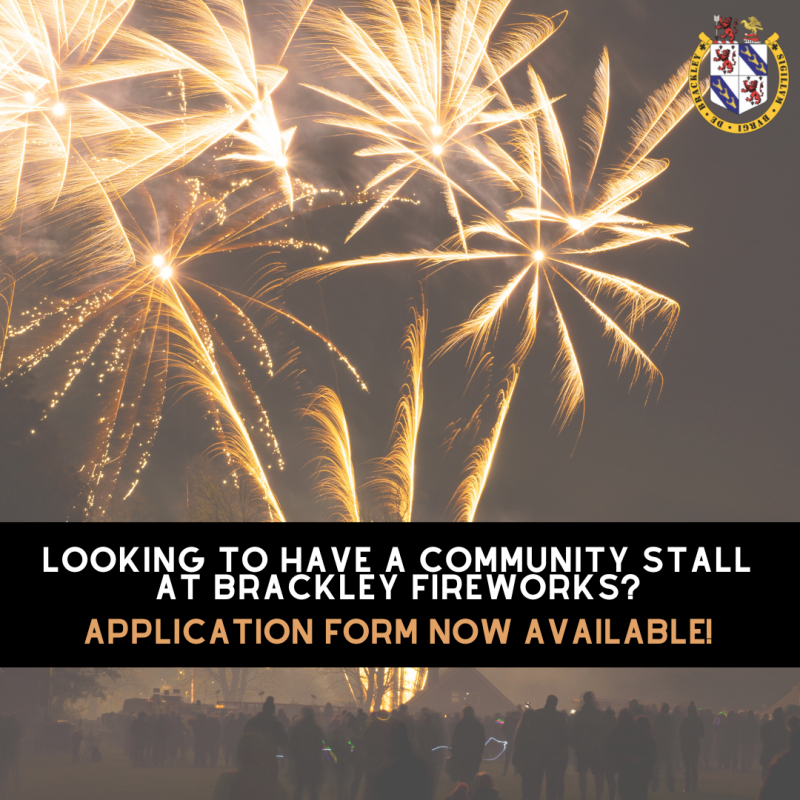 Brackley Fireworks 2022 sponsored by Mercedes-AMG Petronas Formula One Team will take place on Saturday 5 November at St John's Site, Magdalen College School, Brackley. The event is a fantastic opportunity to fundraise for your not-for-profit organisation as thousands of Brackley residents will attend the free annual fireworks event.
If you are interested in having a stall, please complete our application form below and return to georgia.connor@brackleynorthants-tc.gov.uk. The gates will open at 5pm and fireworks will begin at 7pm. Please return this form as soon as possible and no later than Friday 30 September. Thank you.
COMMUNITY STALL APPLICATION FORM
Photo taken by resident - Mick White, November 2021.