Garden Waste Service – Collection of Unwanted Bins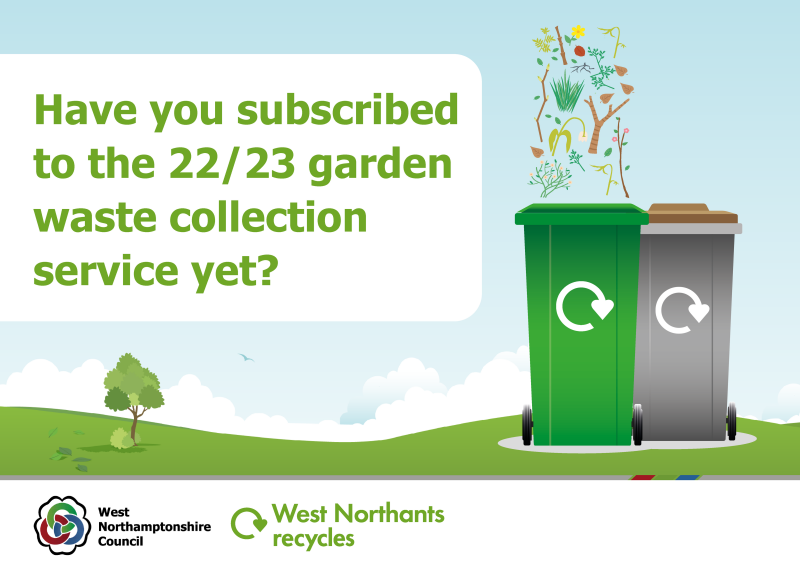 West Northamptonshire Council will be collecting the unwanted garden bins on the weekend of Saturday 17 and Sunday 18 September in the following areas:
-Brackley
-Evenley
-Syresham
-Whitfield
Households who have not subscribed will receive an individually addressed letter (attached below), delivered via Royal Mail, to inform them of the arrangements. The letter explains that residents can still subscribe online or by phone, but if they do not wish to subscribe then they can put their bin out and it will be removed over that weekend.
An example letter is attached for reference below.
If anyone misses the collection then WNC will make separate arrangements to collect it on another day (the resident will need to contact us and will get confirmation of the date for removal). All collections will be done by the in-house WNC team who know the rounds and the area.