First Quinquennial Inspection for Brackley Town Hall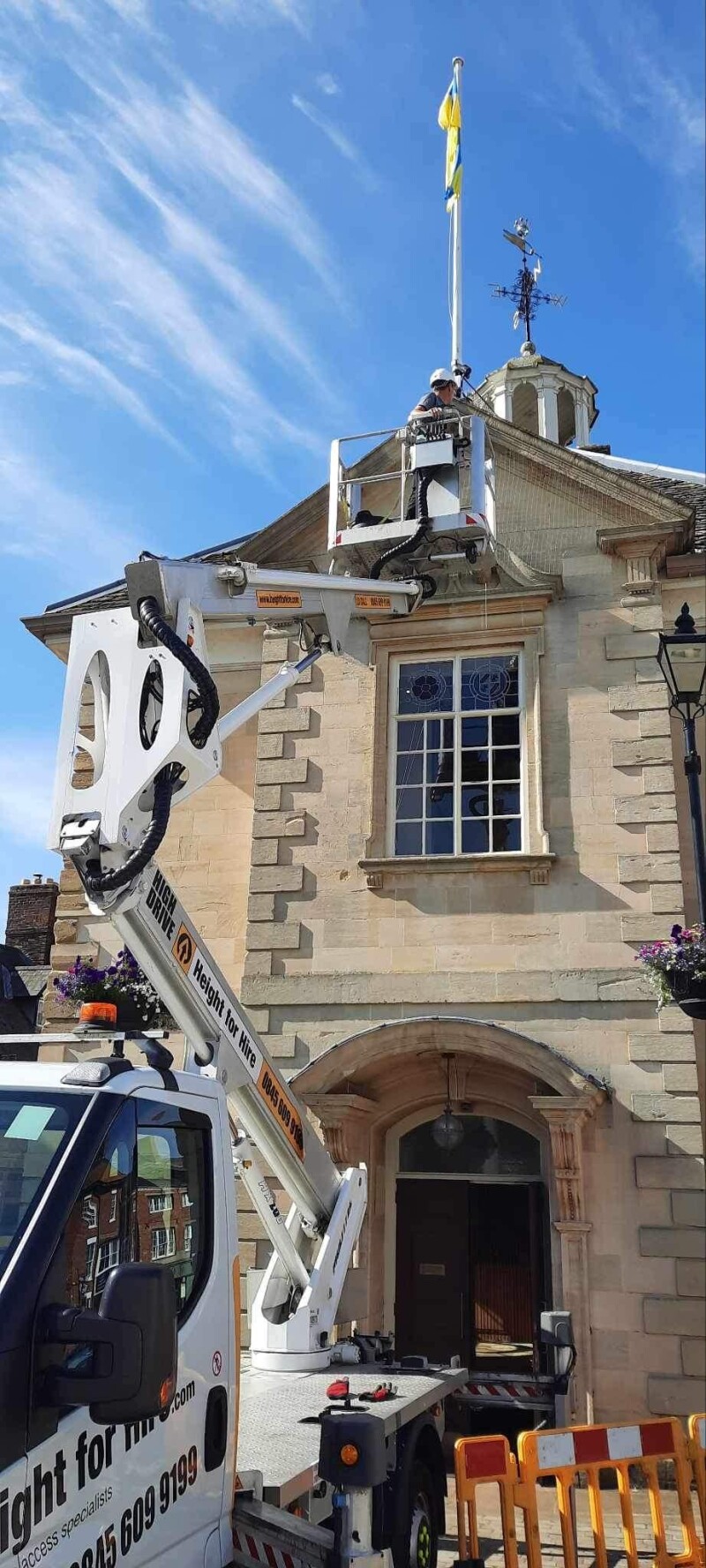 Are you wondering what is going on around Brackley Town Hall today? Well we are in fact having our first quinquennial inspection since the Town Hall renovation was completed in 2017.
The National Lottery Heritage Fund, South Northants Council and Brackley Town Council funded the Town Hall renovation in 2016. Major structural work was needed to make the building safe and fit for purpose again. The project took several years to complete and involved a range of improvements to both the interior and exterior of the building.
What is a quinquennial inspection?
A quinquennial inspection, takes place every five years and evaluates the condition of the Town Hall to identify any necessary repairs or renovations.
During the quinquennial inspection, a team of experts will examine the building's structure, roof, walls, and floors, as well as its electrical and plumbing systems. They will also check for any signs of wear and tear, water damage, or pest infestations. Based on the findings of the inspection, a report will be generated, which will detail any necessary repairs, maintenance, or upgrades. The report will serve as a guide for the Town Council to ensure that the Brackley Town Hall remains a safe, functional, and beautiful space for the community to enjoy.
We hope for a successful quinquennial inspection overall as we endeavour to continue preserving the town's historic and important landmark. We will keep residents updated with the report results once they are in!