Events Survey - We Want Your Feedback!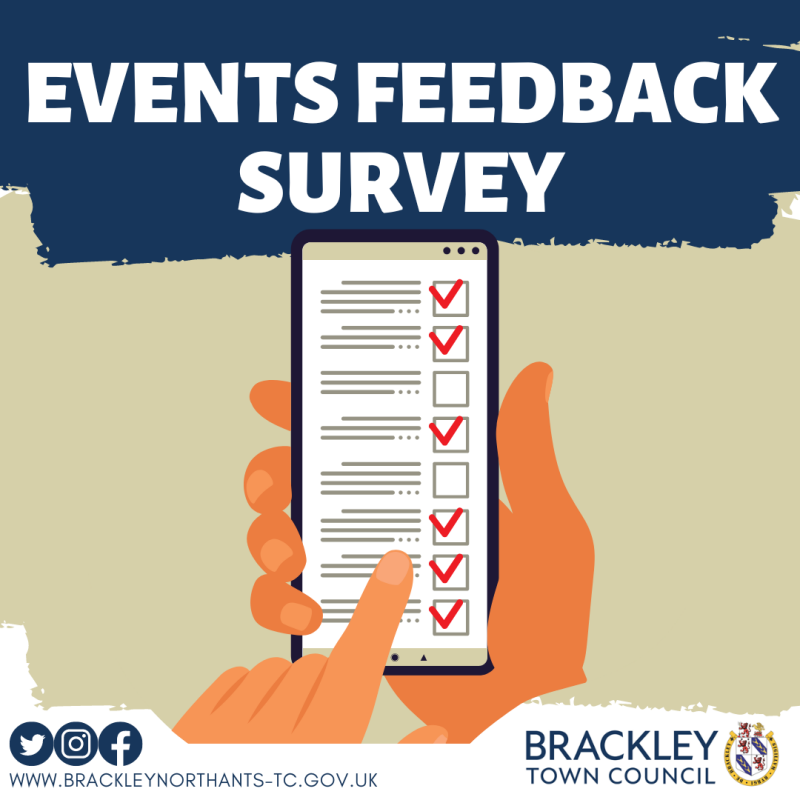 We would be extremely grateful if you could spare a few moments to provide us with some important feedback about the town events you attended in 2022. This information will be used to improve future council events and help us to understand what residents may like to see appear on the events calendar going forwards.
CLICK TO COMPLETE THE SURVEY HERE
The form will take no more than 5 minutes to complete. Thank you in advance.
When completing this form, Brackley Town Council recognises its responsibility to comply with the General Data Protection Regulations (GDPR) 2018 which regulates the use of personal data. The data obtained will not be used for marketing communications or passed on to any third parties. For further information on our Data Protection Policy, please read here.