Event Volunteers Needed!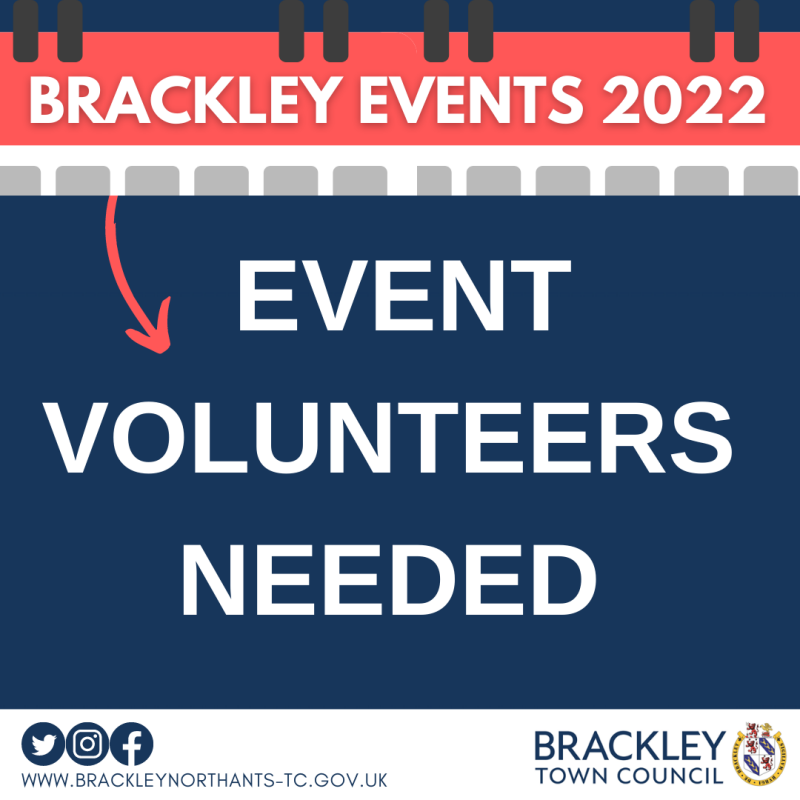 Brackley Town Council is urgently seeking the help of volunteers to assist with this year's events:
Brackley Fireworks

Remembrance Parade and Service

Tractor Run

Christmas Carols
We have a small team and without the help of residents/the community, these events would not be able to go ahead.
Being part of the events team is great fun, and there is always food/cakes on offer. Plus you get a high vis and walkie talkie during the event!
If you are able to give a spare few hours at any of the above events, please get in touch by emailing: georgia.connor@brackleynorthants-tc.gov.uk or calling the office on 01280 702441. Your help would very much be appreciated. Thank you.