Councillor Vacancy for Brackley South Ward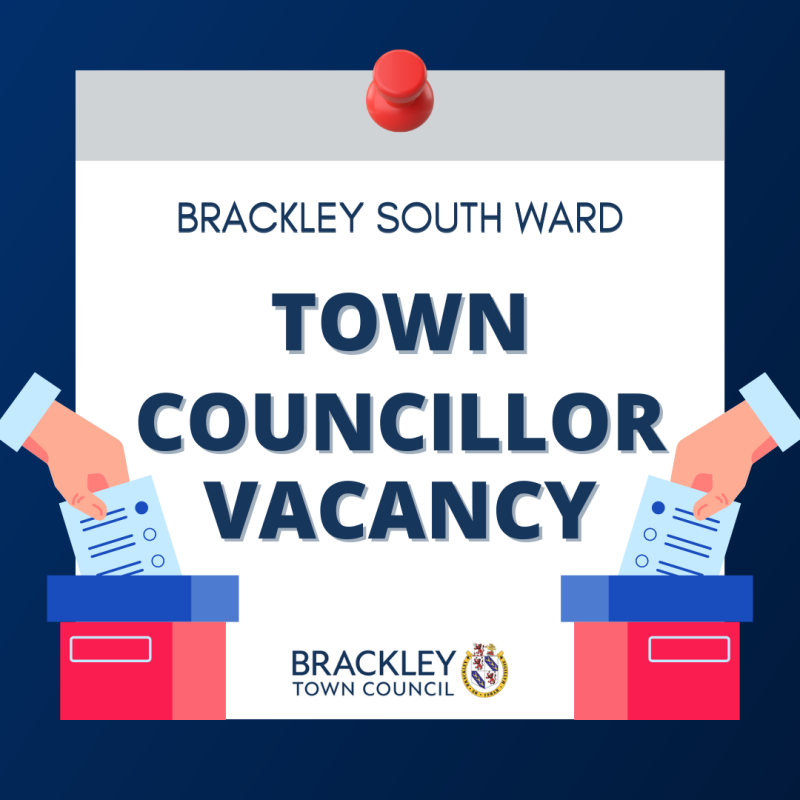 Do you want to be a Town Councillor? Brackley Town Council has a vacancy on Brackley South Ward.
Parish Ward: Brackley South Ward
Number of Parish Councillors to be elected: One
Vacancy for a Councillor Public Notice is hereby given that a casual vacancy has occurred in the office of Councillor for the Parish of Brackley, South Ward following the resignation of Jeremy Gladwin.
Please see the Notice of Casual Vacancy - Brackley South Ward here.
For further details regarding the vacancy, please email town.clerk@brackleynorthants-tc.gov.uk or phone 01280 702 441.