Councillor Sue Sharps elected as new Mayor of Brackley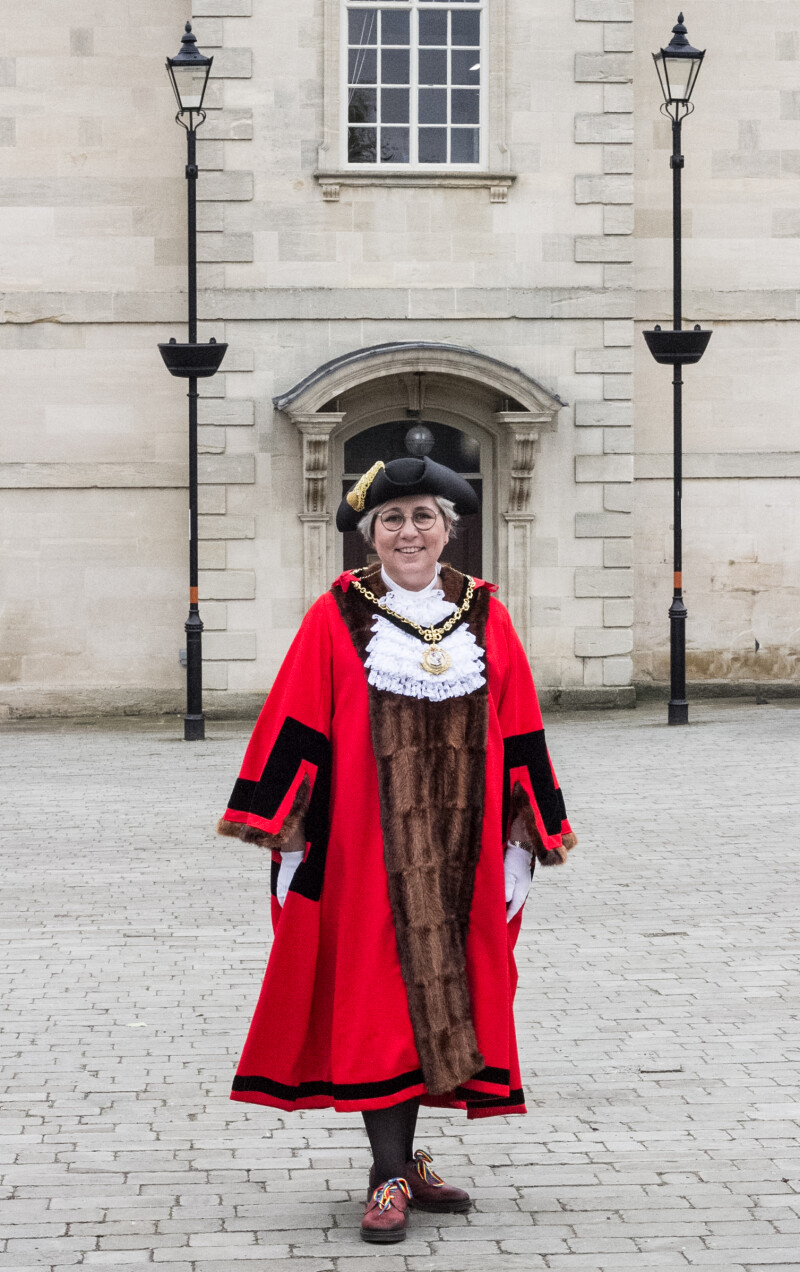 On Saturday 13 May, Councillor Sue Sharps was elected as the new Mayor of Brackley Town Council during the annual traditional Mayor Making Ceremony.
The ceremony started at 12 noon in the Civic Hall of Brackley Town Hall, and began with the former mayor, Councillor Paul Wiltshire giving an overview of his time in role in 2022/23.
Representatives of Medical Detection Dogs and The Air Ambulance Service were awarded their final cheques from Councillor Wiltshire's fundraising throughout the year. A total of £8,400 was awarded between both charities.
The Mayor of Brackley Cllr Paul Wiltshire opened the Annual Meeting of the Town Council and following the proposition of Councillor Bernie Tiller, seconded by Councillor Fiona Baker, Cllr Sue Sharps was elected as the Mayor of Brackley for 23/24, followed by a unanimous vote from all councillors of Brackley.
Brackley Town Mayor, Cllr Sue Sharps then continued the first part of the Annual Meeting of the Town Council where further appointments were made.
Councillor Elaine Wiltshire was elected as Deputy Town Mayor and Rev Rich Duncan of St Peter's Church was appointed as the Town Mayor's Chaplain.
Guests, public and fellow councillors who attended the ceremony were then invited to enjoy refreshments.
During the mayoral year, Brackley Town Mayor, Cllr Sue Sharps will be raising money for South Northants Youth Engagement (SNYE) and the Brackley Food Bank.
The second part of the Annual Town Council Meeting will continue tonight on Monday 15 May at Brackley Town Hall, 7pm.