Community Grant Applications for 2024/2025 opens on Monday 2nd October 2023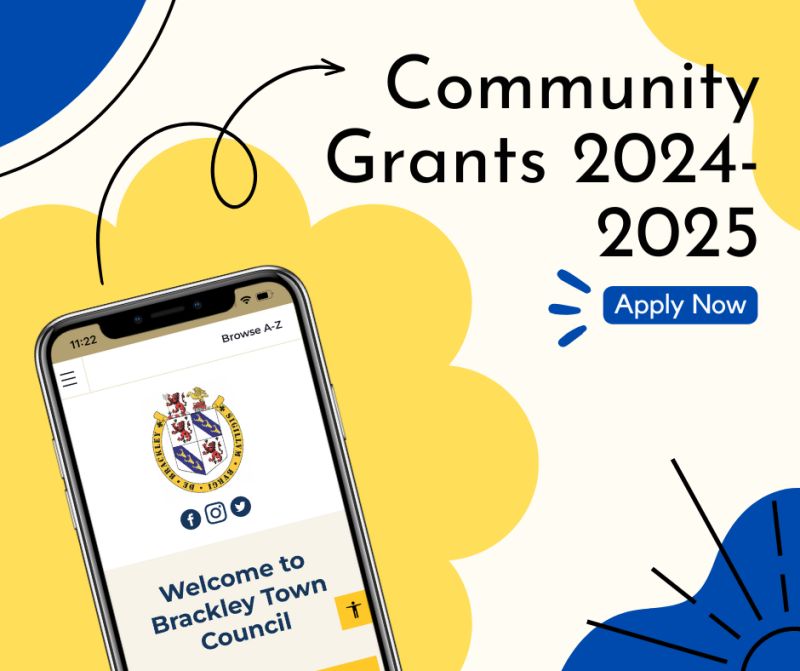 Community Grant Applications for 2024/2025 opens on Monday 2nd October 2023
Each year, Brackley Town Council sets aside a designated amount of funds with the intention of distributing them as grants to voluntary organisations and community groups that offer services benefiting the residents of Brackley.
It's important to note that these grants have certain limitations and will only be accessible to those organisations capable of demonstrating a genuine need for assistance.
For the upcoming financial year of 2024/2025, grant applications are scheduled to become available on Monday, 2nd October 2023, and will remain open until 12 noon on Friday, 26th January 2024.
If your organisation falls within this category and seeks financial aid to continue its valuable work in the community, we encourage you to apply now.