Cabinet sets out key changes to budget proposals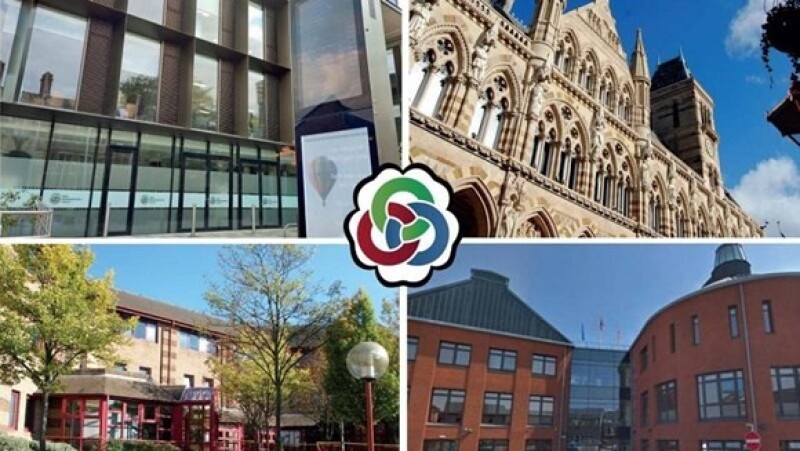 West Northamptonshire Council's Cabinet has set out proposed changes to next year's budget to address people's concerns on key local issues like parking and potholes.
At their meeting (Monday, 13 February), Cabinet members unveiled plans to invest an extra £1m in the year ahead towards repairing local roads, which have been hit hard by this winter's particularly harsh temperatures. The new funding pot is in response to residents' calls for action in the recent budget consultation and in addition to funding already earmarked for maintaining highways in 2023/24.
Having also listened to feedback from residents and businesses around the budget proposals for car parking charges, the meeting also saw Cabinet members agreeing to make a series of changes, including:
Putting in place 2 hours' free parking on Saturdays and Sundays in Northampton town centre and a set weekend all-day charge of £2.20. With the weekend among the busiest times for businesses, the proposal's aim is to attract more shoppers and encourage them to stay longer.
Improving flexibility for motorists by introducing half-hourly parking charges in Northampton car parks to avoid having to pay a full hourly rate if not required.
Introducing hourly parking rates at Daventry and Brixworth country parks and reducing the proposed maximum daily charge by a third to £8.
Reducing the cost of a parking season ticket for the country parks to £95.
Investing in ANPR cameras at all car parks to make the process of paying and parking simpler and easier for motorists.
Alongside these measures the Council will also be reviewing the permit parking scheme for Northampton Town Centre, with a view to reducing all-day parking costs on edge of town car parks. WNC will also continue to work with local businesses, including the BID (Business Improvement District) to explore future opportunities, such as parking incentive schemes.
The budget follows a six-week public consultation which attracted over 3,000 comments from residents, businesses, partners and other stakeholders giving their feedback on the proposals. It has also been subject to continuous review and scrutiny, including consideration by the cross party group of members of the Corporate Overview and Scrutiny Committee.
Councillor Jonathan Nunn, Leader of West Northamptonshire Council, said: "We're really grateful to those people who took the time to respond to the budget consultation.
"Many comments recognised the financial pressures due to inflation and increasing demand for services, but having now analysed the thousands of comments we've received, we've looked at how we can do more in next year's budget to address recurring themes, such as the condition of the roads and potholes which we know have been a particular issue this winter. As we shape our new highways service, this extra £1m in investment will be a further boost towards our planned improvements for the year ahead.
"We know our proposals for parking charges have also raised concerns from residents and businesses – we have listened to these and worked hard to explore options and propose changes we think strike a fair balance towards addressing these within the tough financial constraints we have.
"With weekends tending to be our busiest time, plans for 2 hours free parking and a flat all-day charge in Northampton not only aim to encourage more people to the town but also for them to stay longer, explore more and hopefully spend more with our businesses. We are committed to working with businesses, collectively or individually, and the BID on looking at future options around parking incentive schemes.
"We are confident our plans to review and harmonise car parking charges at our country parks will continue to attract visitors, and provide them with cost-effective outdoor activity."
At their meeting, Cabinet members agreed to recommend the final 2023/24 budget to next week's Full Council, which will take place in Northampton's Guildhall on Wednesday, 22 February at 5pm. The agenda will be published later this week on the Council's website.