Brackley Town Council Launches New Website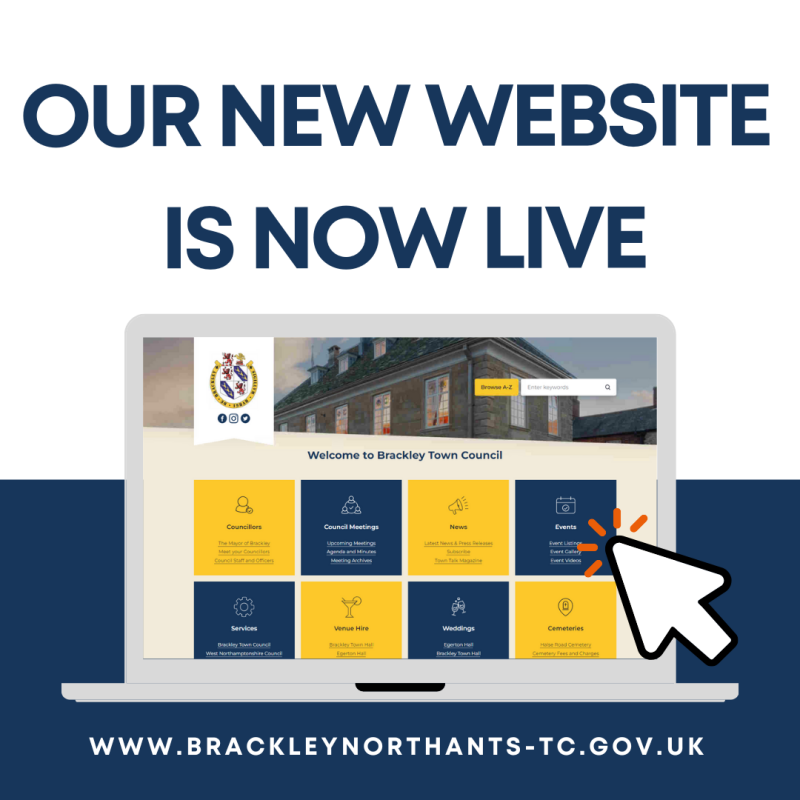 Brackley Town Council is excited to announce the launch of our new redesigned website.
Over the past 12 months, we have been working with new website developers towards a website that is designed to help the residents of Brackley find what they need more smoothly. The brand-new site has been designed to make it simpler to read council agendas/minutes, latest news, event listings and book our venue spaces online.
It is now easier than ever to access information and services from Brackley Town Council. The websites address will be exactly the same at: www.brackleynorthants-tc.gov.uk
We are excited for residents to view our new site and welcome any feedback to georgia.connor@brackleynorthants-tc.gov.uk. Thank you!