Brackley Town Council joins in celebrations for Love Parks Week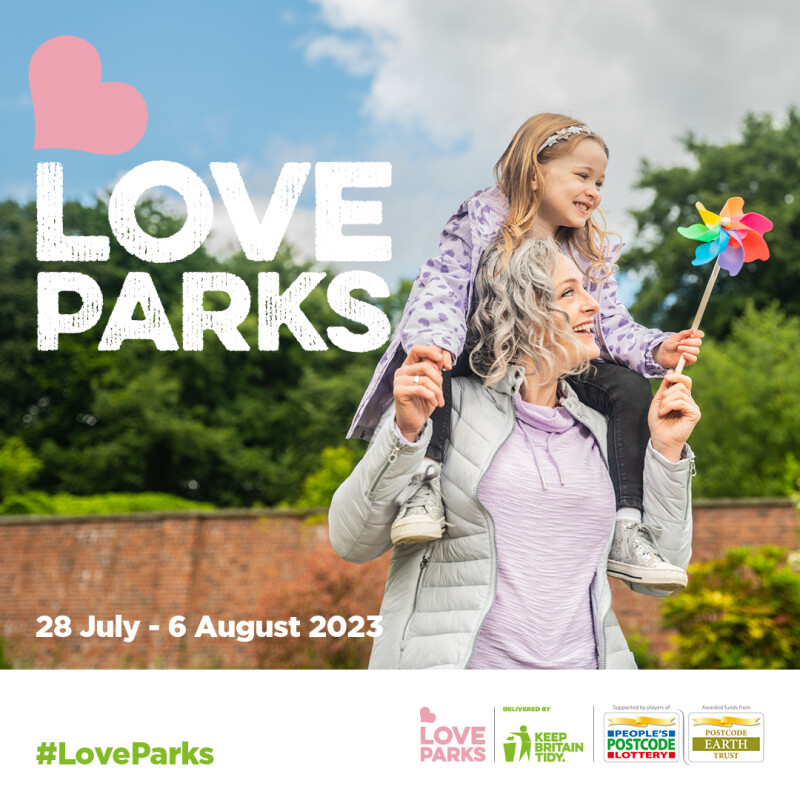 Brackley Town Council will be among hundreds of councils across the country taking part in Love Parks Week 2023.
The celebration will take place from 28 July to 6 August, bringing together local authorities, green space managers, landowners, residents and community organisations to celebrate and support our fantastic green spaces all across the country.
It's time to celebrate the beauty and importance of our parks and open spaces. Our outside spaces are not just for relaxation and fun, but also for exercise and connecting with nature. They offer a variety of activities for people of all ages, from picnics to sports. Let's take this opportunity to appreciate the green spaces in our communities and make the most of them. So, grab your family and friends and head to your local park to enjoy all the fun it has to offer.
Keep Britain Tidy's Chief Executive, Allison Ogden-Newton OBE, said: "The Love Parks campaign would not be possible without the backing of our local authority partners, park managers and landowners.
"This week is an opportunity for everyone to recognise the value of our parks and green spaces for communities, health and wellbeing, and to encourage groups within our communities that may not think of parks as a space for them to visit."
This year's campaign is made possible thanks to players of People's Postcode Lottery.
#LoveParksWeek2023 Brackley Photography Competition
To celebrate Love Parks Week 2023, we are encouraging our residents to share your favourite photos of our open spaces and parks with us between now and next Sunday (6th August). Whether it's a picture of you and your family enjoying a picnic, your furry pet friends posing, or simply a snapshot of the stunning scenery, we want to see it all.
Submit your photograph by Sunday 6 August 2023 for a chance to have it published in the next Town Talk magazine. Simply email your photographs to office@brackleynorthants-tc.gov.uk along with your name, address, telephone number and where in Brackley it was taken.
Don't forget to use the hashtag #LoveParksWeekBrackley if you share your photos on social media, and encourage your friends and family to get involved too. Let's celebrate the beauty of our parks and the joy they bring to our communities. Happy snapping!