Brackley Skatepark Planning Application - Comments Deadline Extended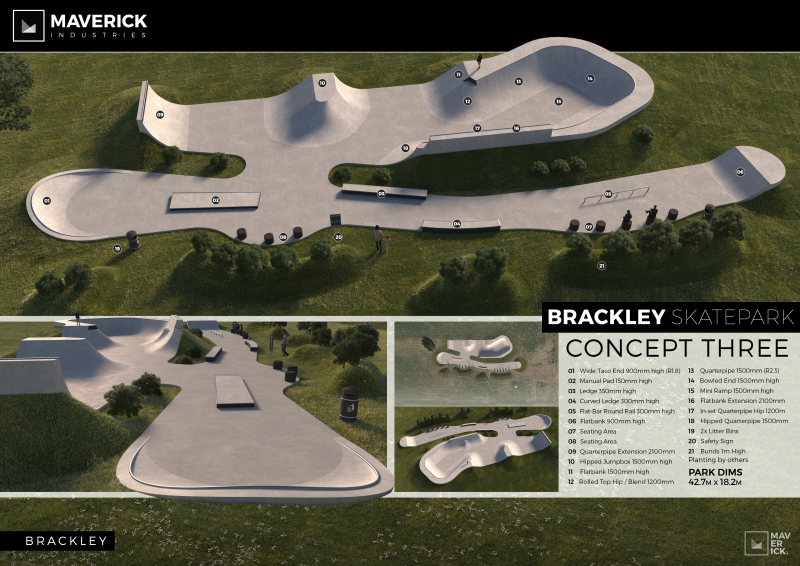 All comments are due by the new date of Tuesday 6 December. The target decision date is Thursday 15 December 2022.
The proposed development of Brackley Skatepark has moved a step closer.
After completing public engagement with skate park users in the town, a skate park design has been decided and was finalised in September. The planning application has now been submitted by Maverick Skateparks to West Northamptonshire Council.
To place your comments on the planning application, please see the link below:
https://snc.planning-register.co.uk/Planning/Display/WNS/2022/2029/FUL#undefined