Brackley Remembrance Service Sheet - Sunday 12 November 2023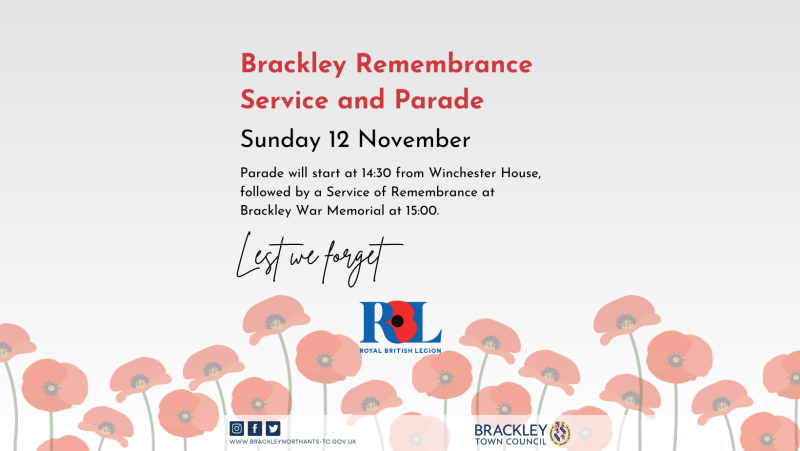 On Sunday 12 November, the Brackley Remembrance Parade will commence at 14:30 from Winchester House School and will proceed down the High Street. This will be followed by a Service of Remembrance at 15:00 outside the Brackley War Memorial.
PLEASE CLICK HERE TO DOWNLOAD THE SERVICE SHEET.
Staff and volunteers will be giving out service sheet booklets before the service starts on Sunday afternoon. The link above will allow you to download the service sheet via a smartphone.
The following road closures will occur on Sunday:
Rolling road closure from Buckingham Road to Halse Road: 14:00 – 15:00
High Street, all slip roads and car park from Buckingham to Banbury Road: 12:00-16:00
Please ensure all vehicles are moved ahead of the road closures. Access for emergency services only within the closure.
Please do not fly drones over the event, this has been requested by Northamptonshire Police who will have a zero-tolerance policy.