Brackley 10k Chicken Run - Temporary Road Closure Notice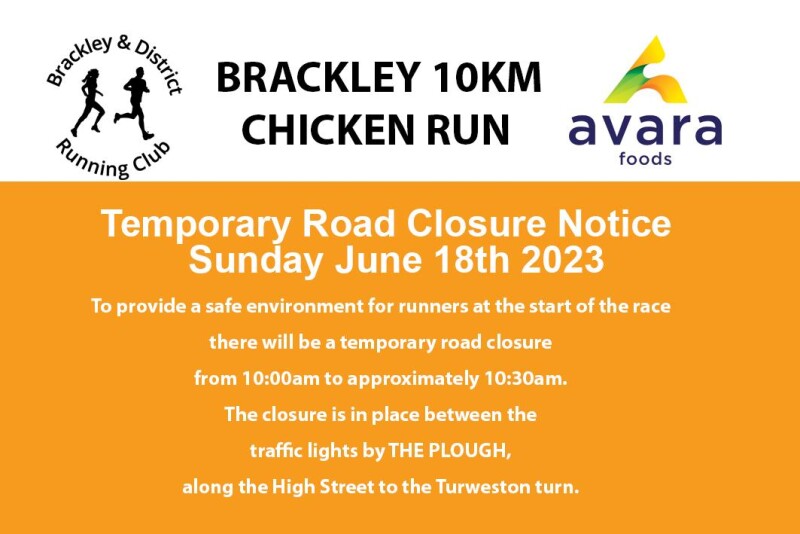 Sunday 18 June 2023 - Temporary Road Closure
On Sunday 18 June at 10.15am, BRACKLEY AND DISTRICT RUNNING CLUB will be holding their annual Brackley 10k Chicken Run.
To facilitate this, there will be a temporary road closure in place from 10:00am to approximately 10:30am. The closure is in place between the traffic lights by The Plough Pub, along the High Street to the Turweston turn.
This will provide a safe environment for runners at the start of the race.
The event will start promptly at 10:15am and a rear marshal will follow behind the runners allowing vehicles access onto the High Street once the race has passed.
We have tried to be as accommodating as possible by only having the rolling roadblock at the start and not closing the road for the whole event.
However, we do apologise for any disruption that this may cause and would like to thank you in advance for your co-operation in keeping our runners safe.