Rolling Road Closure for Brackley Christmas Tractor Run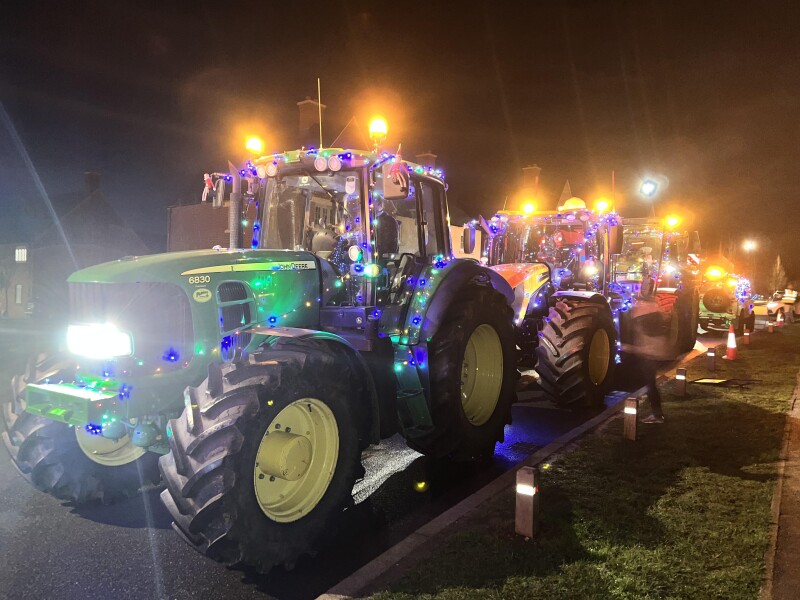 Brackley Town Council will be hosting our second Christmas Tractor Run on Sunday 11 December. This involves a "rolling" road closure in a number of areas in Brackley from 6pm on Sunday evening.
The areas affected are Poppyfields Way, Humphries Drive, Pavillons Way, Banbury Road, High Street, Buckingham Road junction, Burwell Hill and Northampton Road. The roads will be closed for the shortest time possible to allow safe passage of the tractor convoy.
If you live on Poppyfields Way or Banbury Road, please ensure vehicles are not causing any obstruction and if possible, park in designated parking areas or driveways where possible.
The convoy will leave from Sainsbury's car park at approximately 6pm and return there after completing the route. We would like to stress to residents that they should not gather at Sainsbury's before the route starts to see the tractors line up. Due to the large convoy this year, safety is paramount. Therefore we are asking residents to stay away from this area of town until the tractors have finished. The Sainsbury's car park will be closed off to spectators.
To be clear, please do not gather at Sainsbury's car park before or after the event. We would much prefer to spread yourselves around the run to give the drivers the best reception on all roads – please give them a wave when they go past! Thank you.
We apologise for any inconvenience during this event and if you have any questions regarding these closures, please contact us on 01280 702 441.
Thank you for your help and understanding during this event.