Beachborough School get ready for Brackley Christmas Tractor Run!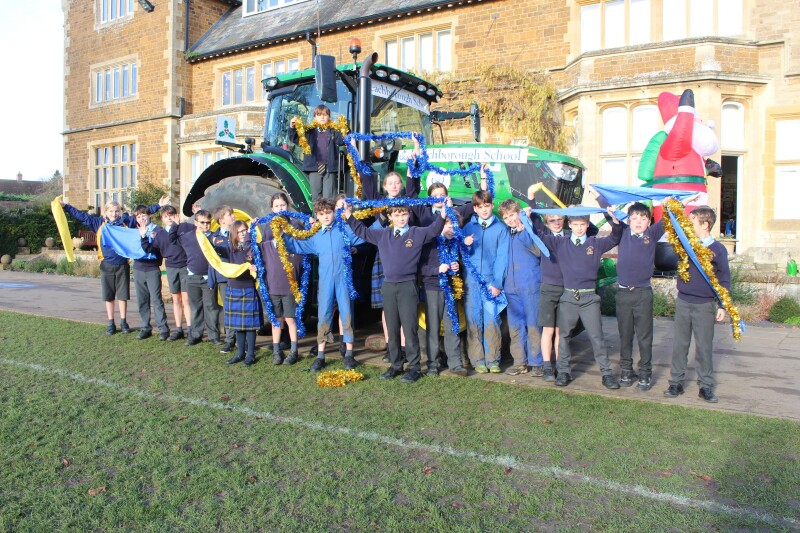 Press Release from Beachborough Prep School:
At Beachborough, our farming families make up an important part of our community and we could think of no better way to celebrate this by supporting The Brackley Tractor Run for the first time this year! At our school in Westbury, we have been coming up with exciting ideas on how best to decorate the tractor which will be participating in the run, on behalf of our school.
Charity work is at the heart of all we do at Beachborough. The whole school is involved in our charity initiatives, from the tiniest tots in our Nursery, through to the teenagers in Form Vlll, as well as parents and all of our staff. We encourage our pupils to raise money in a huge variety of ways supporting both local and national charities as well as those further afield, such as Mary's Meals.

Raising money unleashes children's creativity and encourages our pupils to be enterprising as well as kind, responsible citizens. We wish everyone partipating in the Tractor Run, the best of luck and we can't wait to be a part of this year's festivities!
Come and watch our spectacular Brackley Christmas Tractor Run on Sunday 11 December 2022.
Start time 6pm.