Picnic on the Pitch and Family Fun Day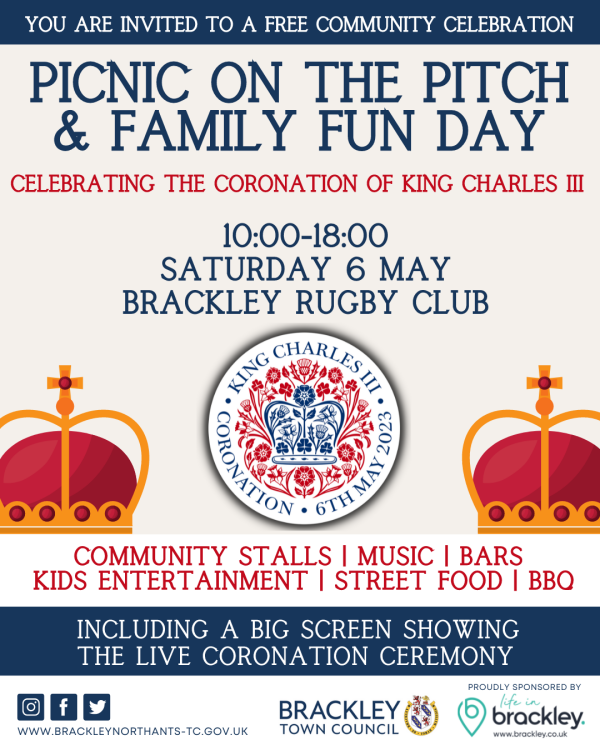 Picnic on the Pitch and Family Fun Day
Picnic on the Pitch & Family Fun Day – Celebrating the Coronation of King Charles III
Brackley Town Council is working with Councillors and the local community groups to organise a one-day family fun event in Brackley to celebrate the coronation of King Charles III. The Government has also confirmed an extra bank holiday to extend the celebrations on Monday 8 May.
Saturday 6 May

10:00-18:00

Brackley Rugby Club
This will be a free event for all residents to attend. Just bring along your own picnic or grab a burger from the Scouts BBQ! There will also be bars and food traders open for refreshments. Our community celebration will include music, community stalls/activities, children's entertainment and an opportunity for residents to gather together with family/friends/neighbours and celebrate the monumental occasion. The TV coverage of the Coronation of King Charles III in Westminster Abbey will be shown on a giant outdoor screen (exact time TBC).
We would like to engage with any further organisations that may wish to be involved at this event. If you would like to express an interest, please get in touch with georgia.connor@brackleynorthants-tc.gov.uk.
---